ACCA Financial Management-Google Drive Classes 2023
layers 3 Courses
Language: Mixture English & Hindi
Validity Period: 180 days
₹10000
37% OFF
₹6300 including 18% GST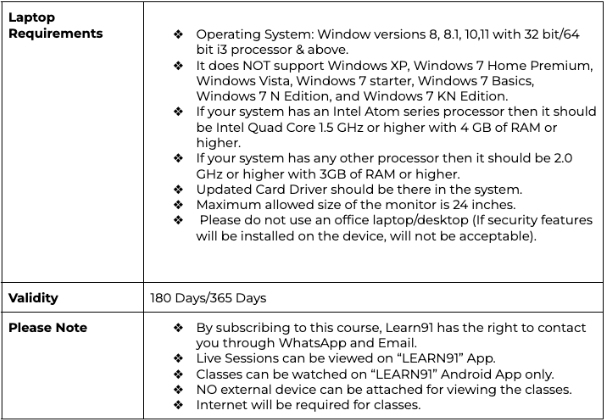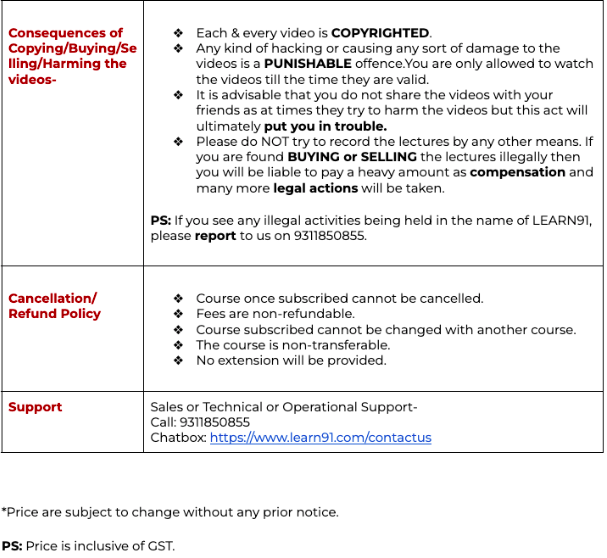 Important FAQs-
Q- Can I watch the videos on any laptop?
Ans- No, ONLY WINDOWS LAPTOP that too in which our software is installed initially.
Q- Will the videos work on iPads, Tablets, iPhones, Android Phones?
Ans- No.
Q- How many times the videos can be watched?
Ans- The videos can be watched 3 times fully.
One video can be watched 3 times. For eg - one lecture is of 60 minutes. Time allotted = 60 * 3 times = 180 minutes. If you open the video and watch it for 40 minutes only then remaining time will be = 180 - 40 = 140 minutes So time will also keep reducing and you can watch the lectures until the time is reduced to 0 minutes.